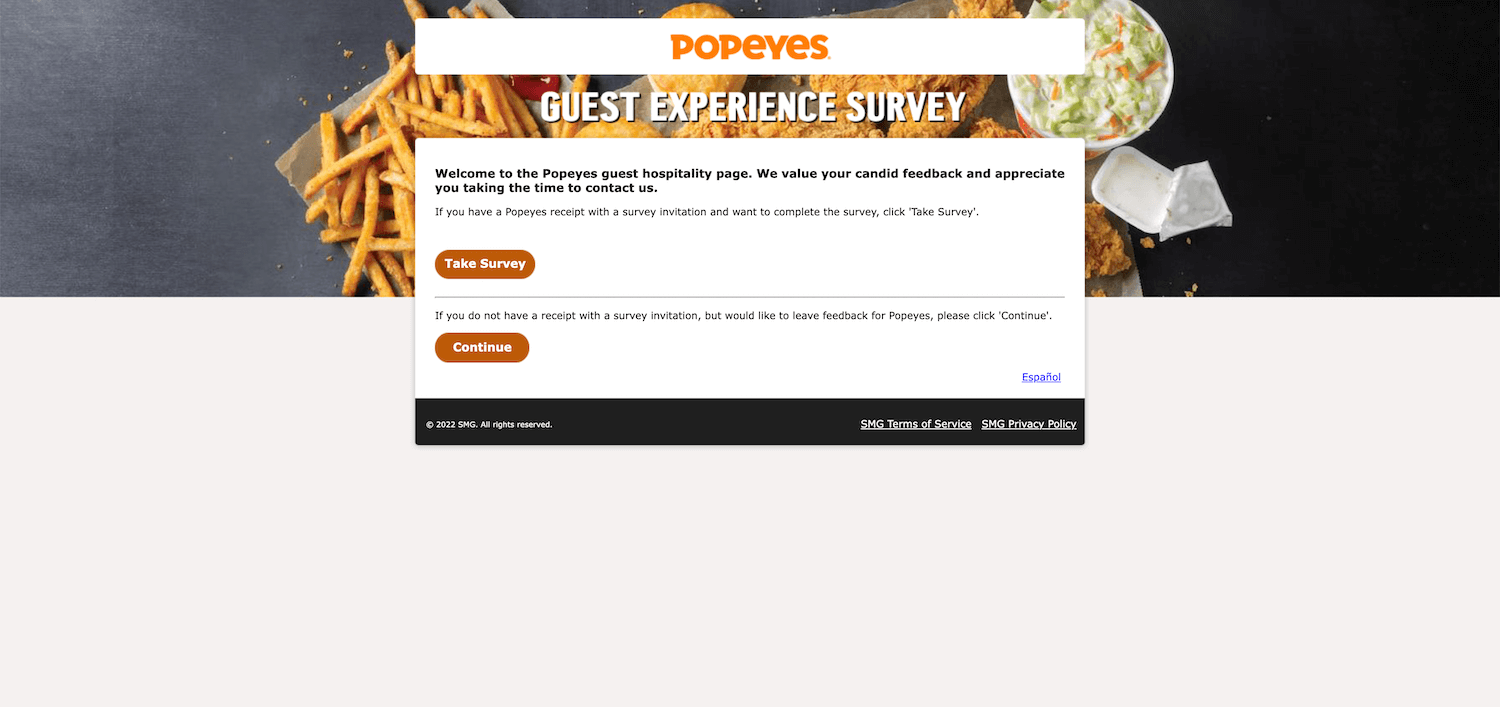 Complete the Popeyes Guest Experience Survey on www.TellPopeyes.com to redeem an offer by entering the information located on your receipt.
How to take the Popeyes Guest Experience Survey?
Open a browser and type www.tellpopeyes.com in the address bar.
Enter the restaurant number, date, time, and total amount as printed on the receipt and click on Start.
Select your order type; Dine-in, Delivery, Take Out.
The Popeyes Guest Experience Survey will now begin. You will be asked some questions regarding your visit to the restaurant, your order, the quality of the food, the services that you received, the friendliness of the staff, etc.
You will then have to select the products that you ordered and answer a few questions regarding them.
After this, several other questions will be asked about your visit.
After the survey is completed, a validation code will be shown on the screen. Make sure to write the validation code in the space provided on the receipt. You can take the receipt with the validation code written on it on your next visit to redeem the offer.
TellPopeyes Rules
The survey must be taken within 2 days of purchase.
The limit is one redemption per month per person.
The receipt with the validation code written on it is required to redeem the offer.
About Popeyes
Popeyes is an American multinational fast-food restaurant chain that was founded in 1972 in New Orleans, Louisiana. The company is currently headquartered in Miami, Florida, and specializes in chicken-based products only. As of 2020, Popeyes has over 3400 restaurants in the US and 30 countries around the world.